I think Bebops is an amazing person. She is a great artist and a wonderful friend. Always helpful and willing to help you to understand something your not sure of. She is going to be my spotlight feature. I recently asked her some questions and she was nice enough to answer. Here is her interview.
How long have you been on zazzle?

One year and 3 months

What got you interested in designing on zazzle?

I have belonged to a photography website called Daily Pics since 2008. Several of the photographers on it are also on Zazzle. I was intrigued by their discussions about it and the products they were designing.

My inspiration is?

The wild natural world.

What is your favorite product to design?

That's hard to say. I enjoy creating so many of the products. I have a lot of fun with mugs, bags, binders and cards.

Do you have one specific product in your store that you just absolutely love?
Another hard one.
This is my current favorite. It is a portion of an old cabinet in my house. It was a challenge to photograph it and then make it fit the binder and I was very pleased with the result.
Wooden Carving
by
Bebops
binders
made on zazzle.com
This is another one I love, maybe because I was making a great soup and was taken with the beauty of the ingredients. It is my best selling product: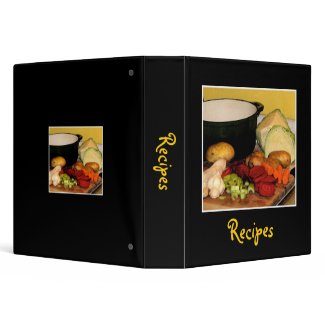 Recipes
by
Bebops
More
Hrbstslr Binders
What design tool do you prefer for designing.
My only tool is Photoshop Elements.
Do you have any advice for fellow zazzlers.
The usual stuff:
-Make sure the design size fits the product and looks good on that particular product. Don't just slap a design on everything.
-Take time with descriptions and tags. It is not as much fun as designing and is easy to overlook but it is the way to get noticed.
-Promote in any way that is comfortable to you. I have done a few lenses and blogs and I Twitter some, but I think most of my sales that have been referrals have come because I faithfully monitor the Zazzle Forum "Ideas and sites used to promote your store" and offer my store or products whenever appropriate.
Something you've learned that you wish you knew sooner?
Two things I wish I had known sooner:
-Whenever using text, make it a template. In the case of invitations and business cards, label the templates and make them as easy as possible for the customer to use.
-Use the edit tool when creating products to copy and paste.
Your favorite thing about zazzle is?
The joy of using my original photographs and designs to create products that I love and that people want to own. Selling to someone half way around the world is a special thrill.